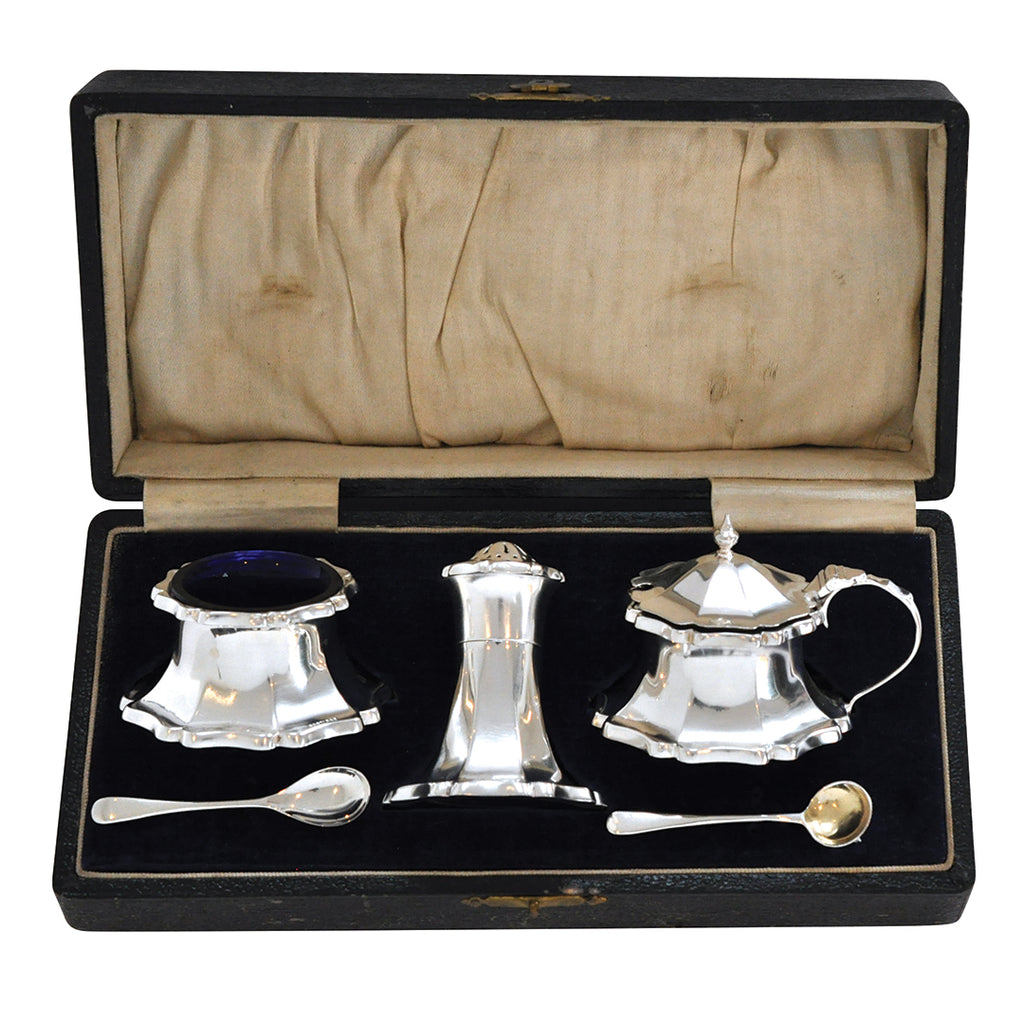 Silver Condiment Set
£325.00
Silver 3 piece octagonal condiment set. Includes a pepper shaker, salt dish and mustard pot. The Salt dish and mustard dish have blue glass liners. Hallmarked and dated Birmingham UK 1923. Silver spoons, Hallmarked and  dated Birmingham UK 1923 and 1928. In original leather box lined with silk and velvet.
Weight (not including glass liners)   122.8 grams
Please note, being reflective, silver is difficult to photograph. The silver does not have any dark areas as suggested in the images, these areas are reflections. This item is in excellent condition for a vintage piece of silverware.
£325.00
REF:   V1970
To enlarge main images, click in centre 
Free World Wide Delivery